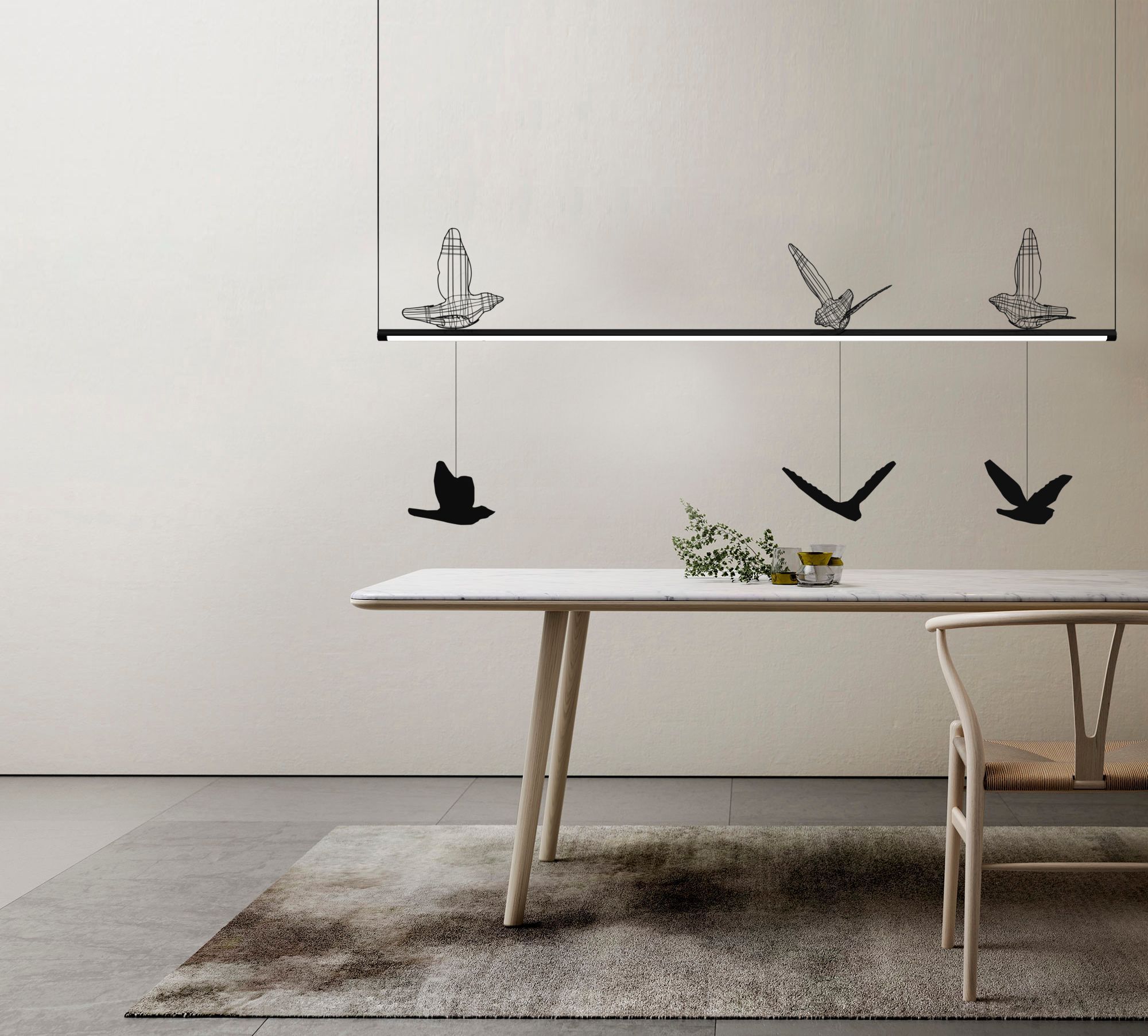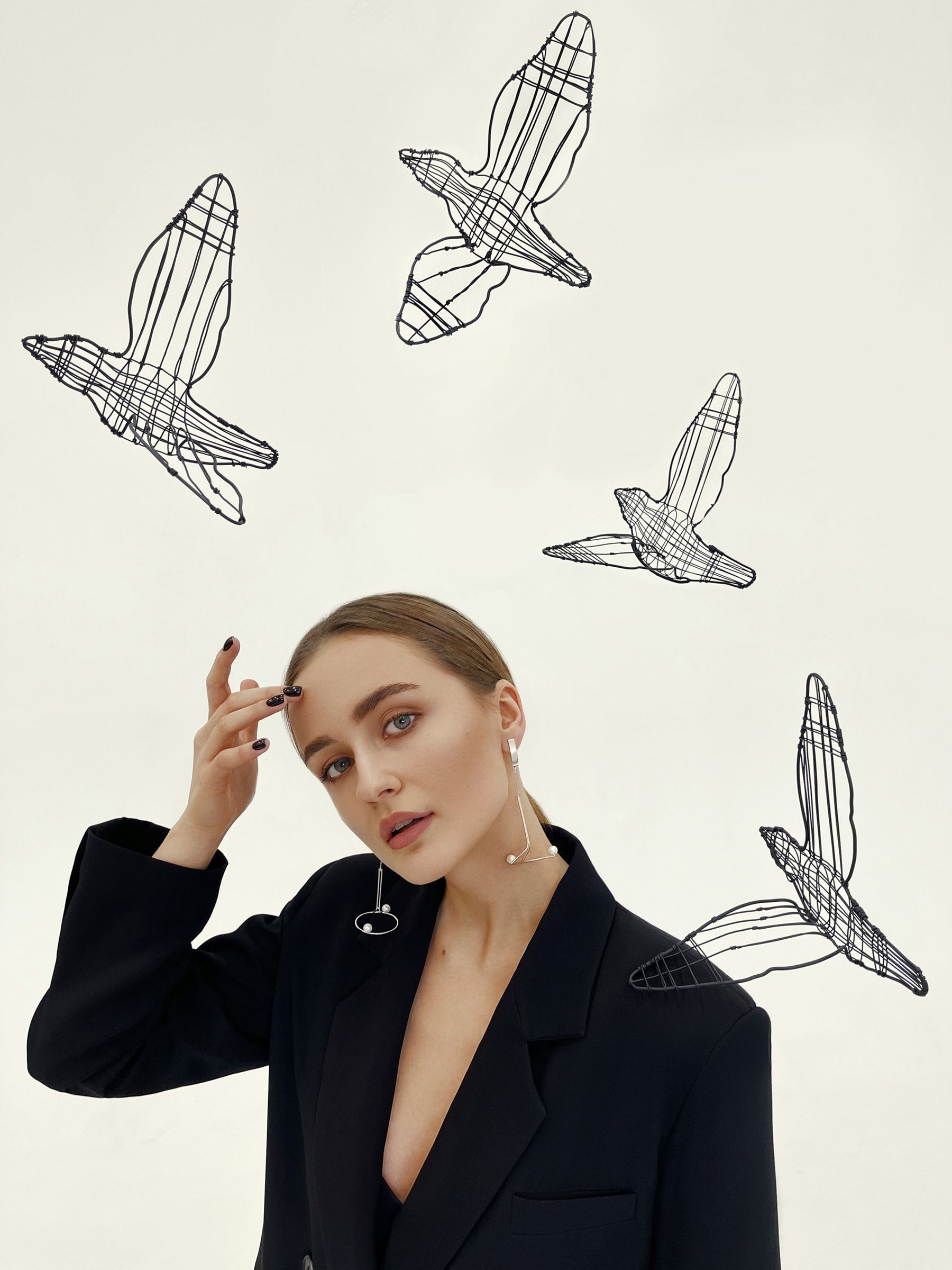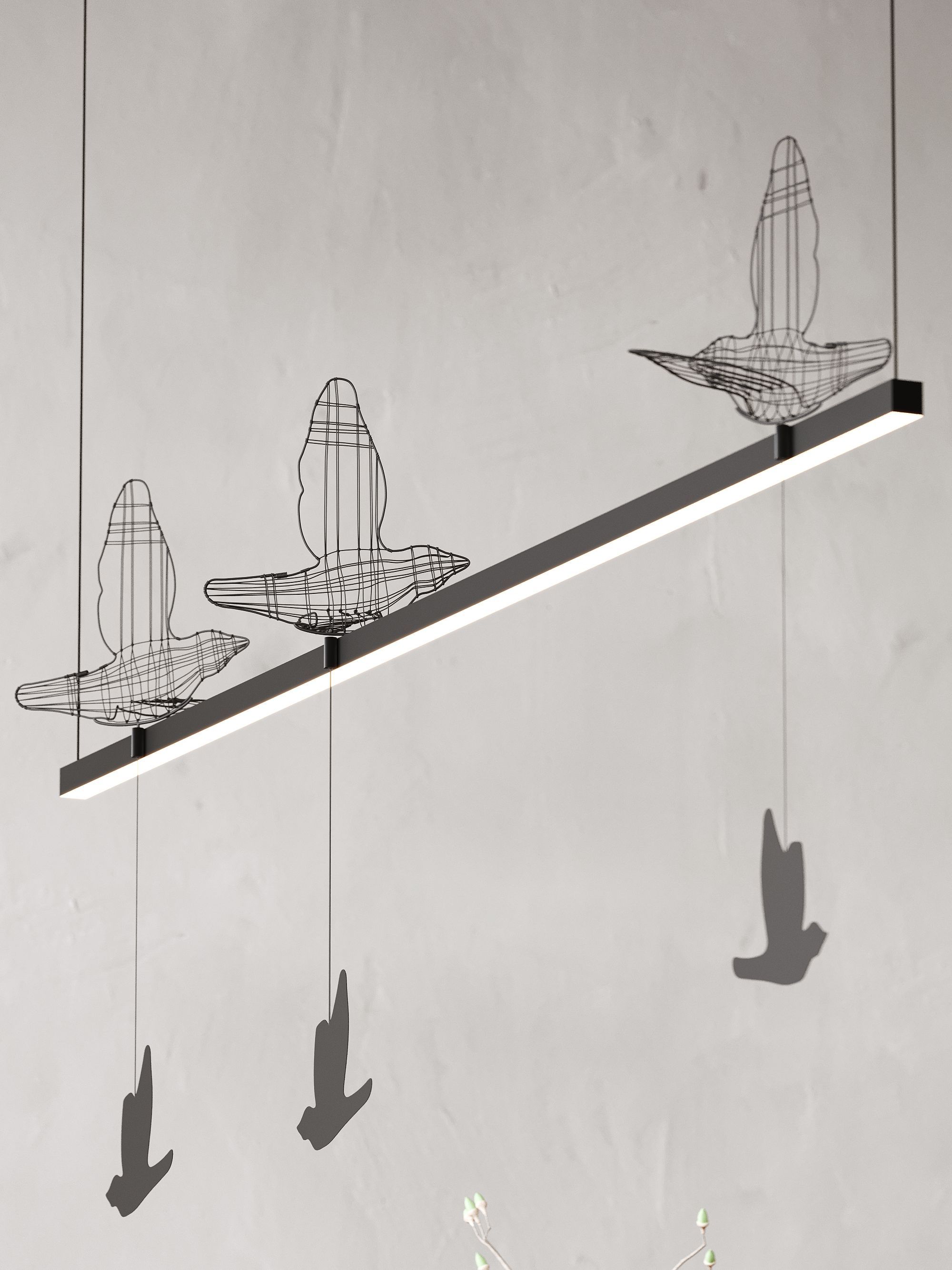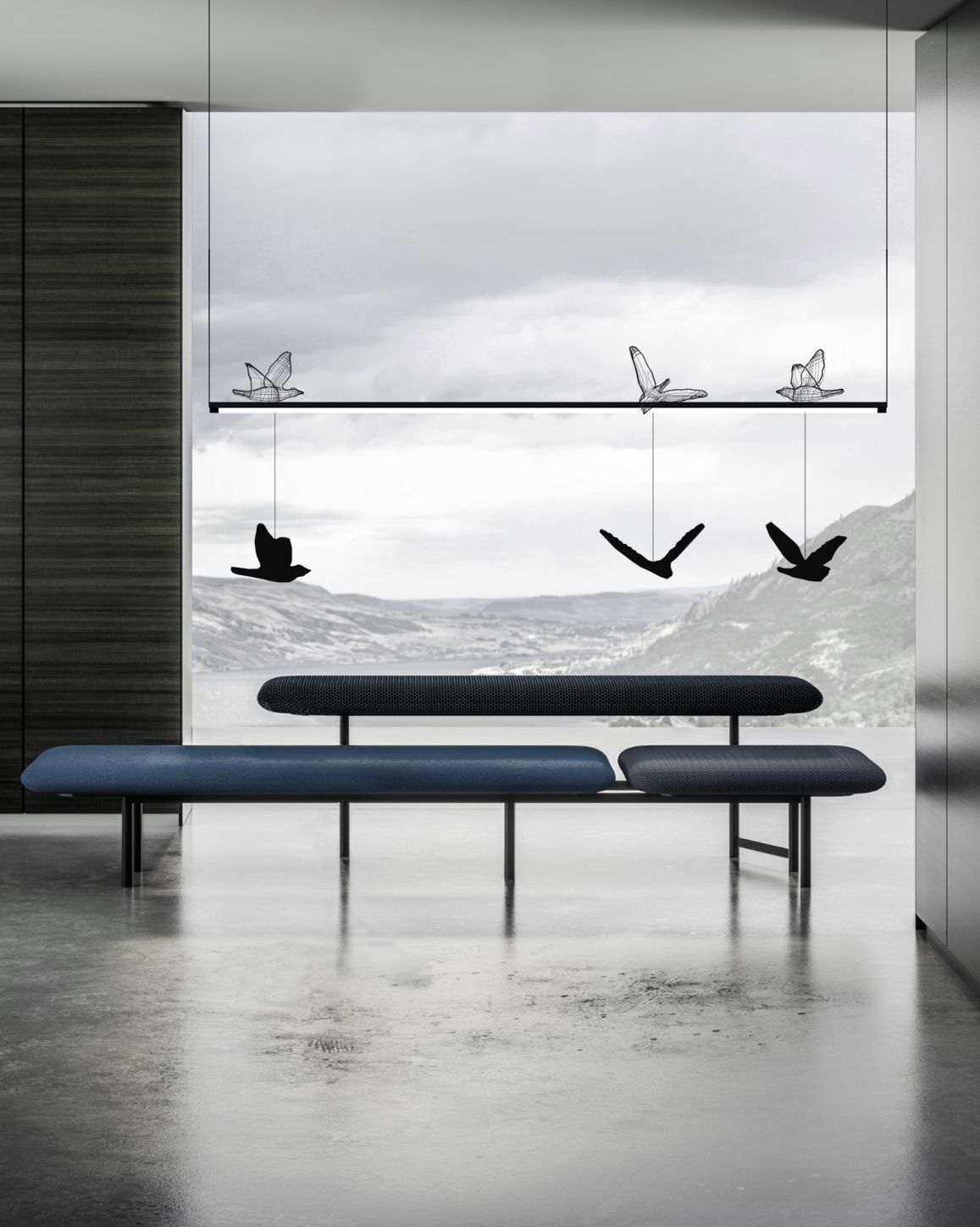 FLIGHT SHADOWS
pendant linear
Designer Artem Zakharchenko
Collection Flight Shadows
- 30 відсотків від вартості для укр.споживача на сторінці корзини
€525+
MADE TO ORDER
Get in touch for trade pricing, bespoke options, project management and consolidated deliveries.
Email: sales@svitanok.com
DESCRIPTION
This object symbolizes the dynamic movement of a static form. Visual incompleteness demonstrates the dynamics of the form transformation, the acquisition of new senses and the desire to move. But we can never escape the main thing — our shadow.
It hides all our depth and memory. Even if we go far away, for others we will still leave a mark on the Earth that will reflect our life's way.
The variability of life, the memory of one's origins, the transformation of consciousness. The shadow symbolizing the memory that will always remain with us.
DIMENSIONS
1200 mm and 1500 mm length
MATERIALS
Steel rods, textile
Light source: LED stripe, 2340 Lum, driver included 3000-4000K, 110-220V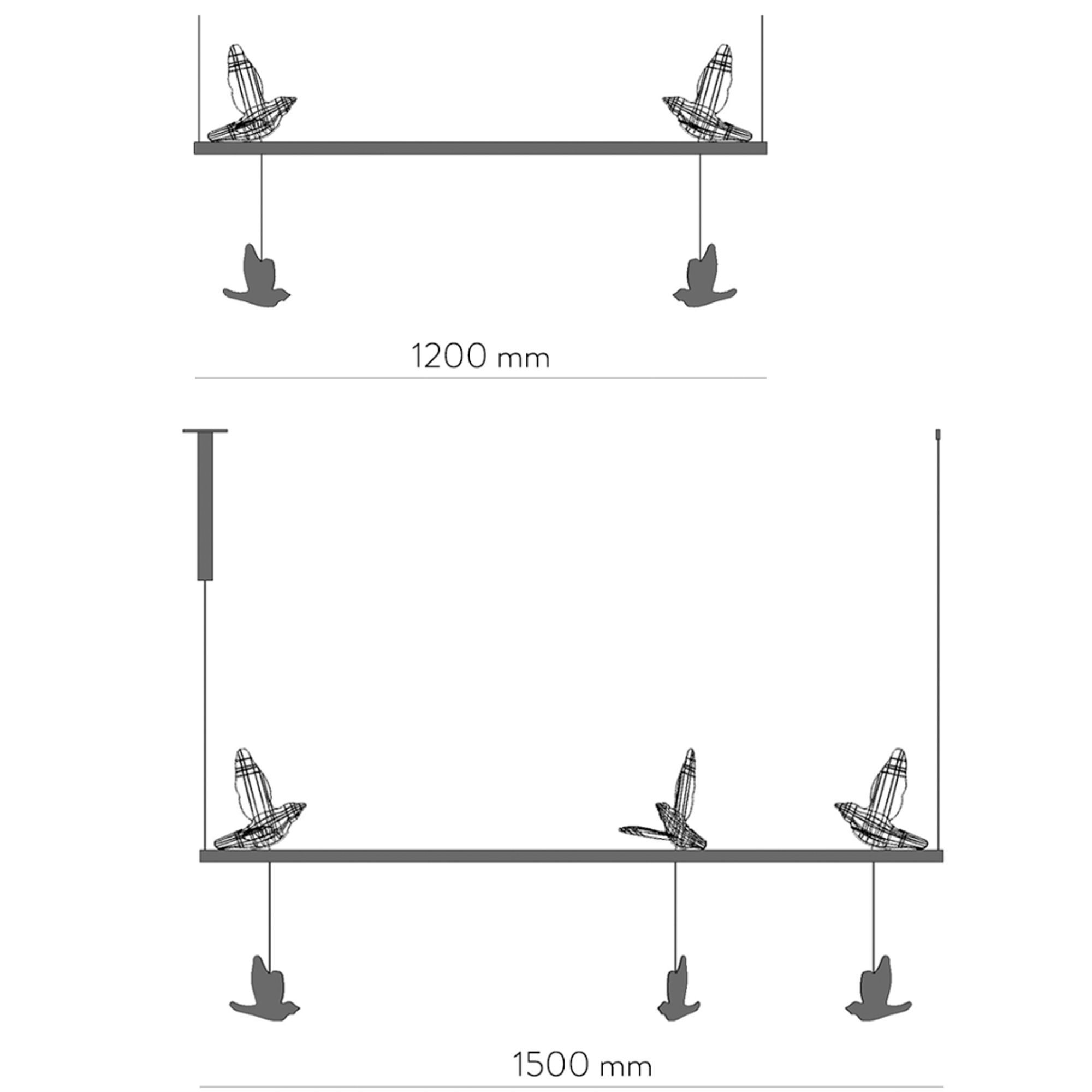 GALLERY OF VARIANTS