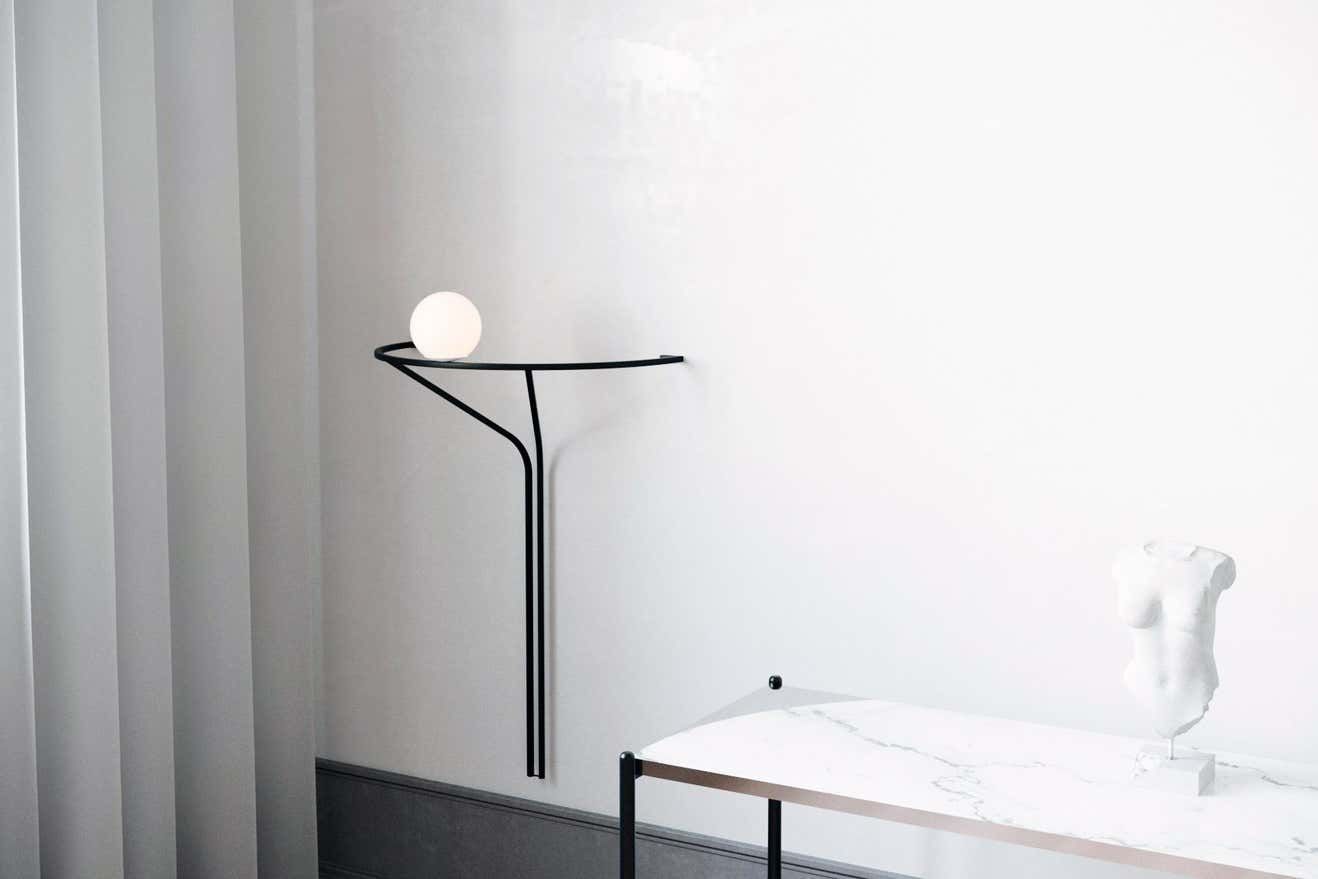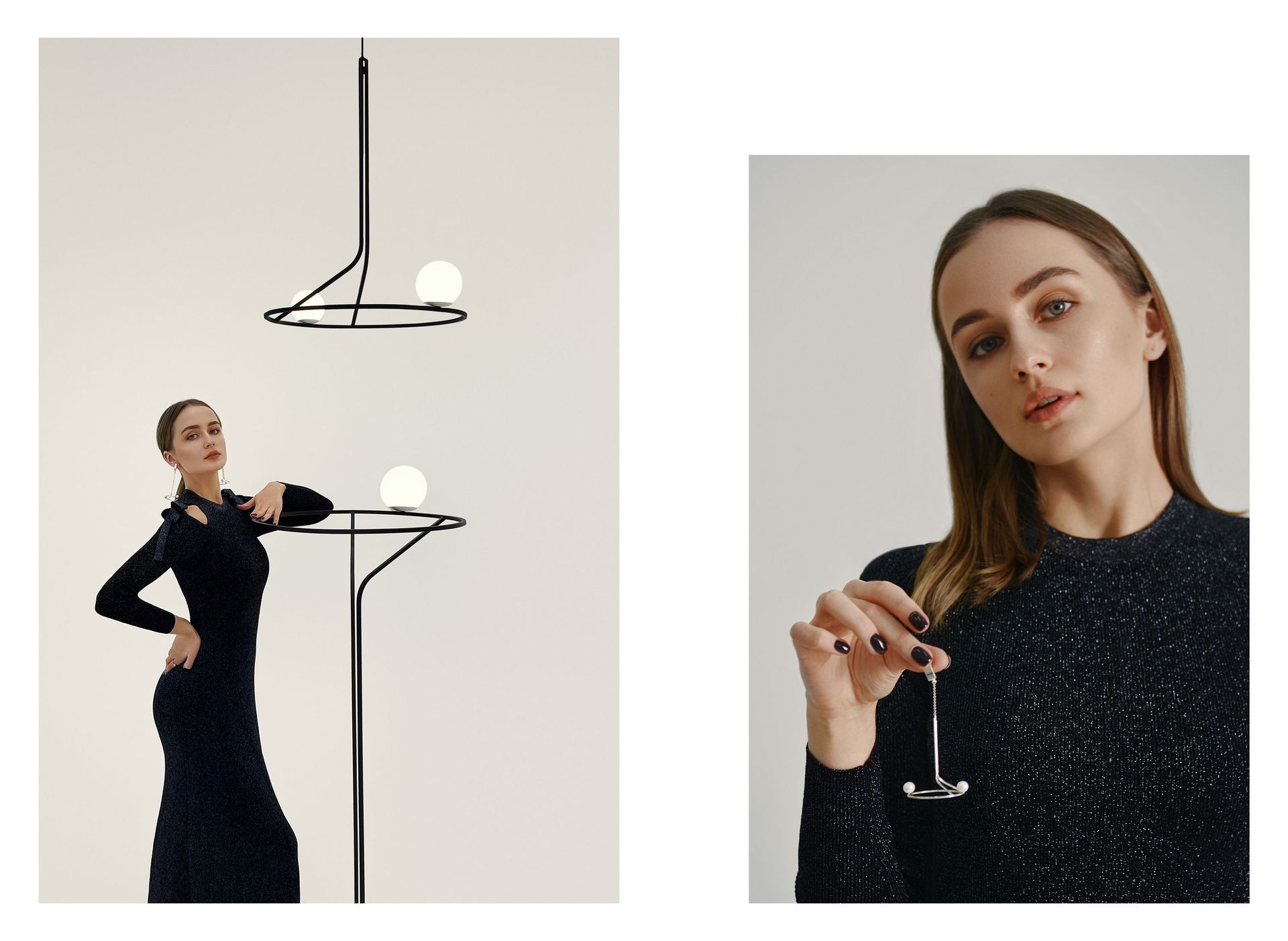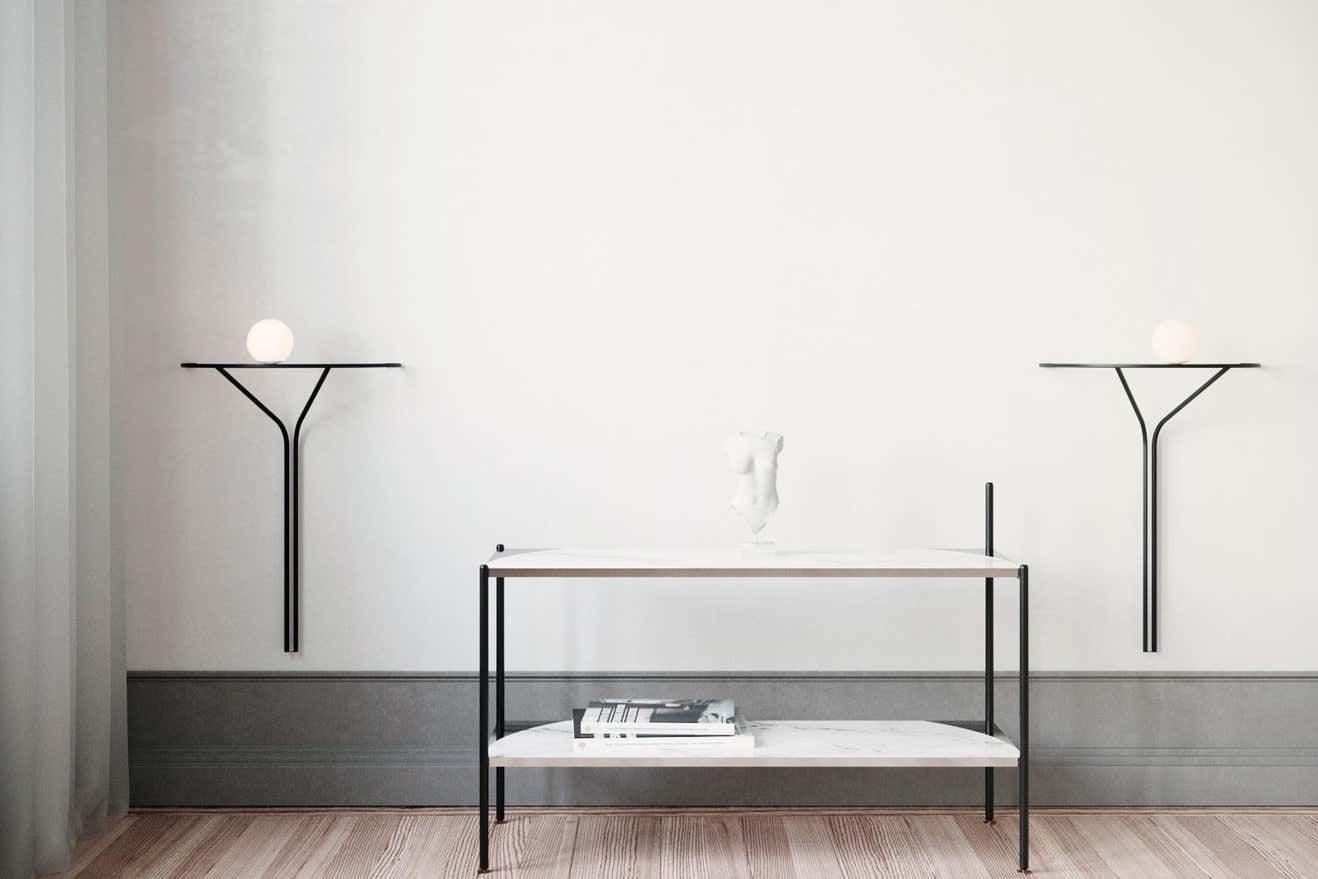 NA LINII WALL LAMP
For press press@svitanok-atelier.com
For purchase inquiries sales@svitanok-atelier.com
NA LINII WALL LAMP
This Ukrainian origin word "Na Linii" means "on the line". It is a charismatic product that should not be perceived literally, but with a goal to distinguish the symbolism and image of the source.
Pure geometric figures build the lighting fixture; rectangle lines and a circle at the top contain the glass light spot. The final result is a lightweight design out of metal and glass, a solid, gracefully sustainable material. The construction of the fixture is reduced to the essential minimum with its frame structure providing electricity without any visible cables. Some bends of metal are formed unplanned due to welding and high temperatures.
Designed by Artem Zakharchenko-Halytskyi, "Na Linii" is a striking and sculptural lamp, notable for its distinctive sphere-shaped center. Its light sources seem to float in space weightlessly.
Price: pendant - 310€ ; floor lamp - 360€ ; wall lamp - 325€
You can purchase through direct inquiries at sales@svitanok-atelier.com or on 1stDibs
Material: steel rods, frosted glass, textile cable
Overall dimensions: pendant 730 x 550 mm , floor lamp 1450 x 550 mm, wall lamp 830 x 500 mm
Light source: G9, 110-220V
All our lamps can be wired according to each country.
Available in different colors according to RAL classic.
Delivery time up to 30 working days from the date of payment
For press press@svitanok-atelier.com
For purchase inquiries sales@svitanok-atelier.com